2021 DNCR Volunteer Program Annual Report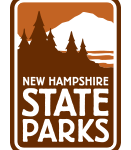 Greetings Trail Crew and Friends,
Here is yet another year where we may take satisfaction and pride in our work. As you'll note in our previous 2021 summary worklog post, you carried on in spite of difficult conditions, and the photos there show what good work you do. Here's to another good season in 2022! Moran taing, mo beinnanach. Many thanks, people of the mountain.
Follow this link to download the PDF of the report from NH State Parks:
https://www.nhstateparks.org/getmedia/dba075e8-6f64-49a5-a114-fb02647d6d02/2021-Volunteer-Program-Annual-Report.pdf
Yours ay,
Craig Sanborn, CHVTC
Trailmaster