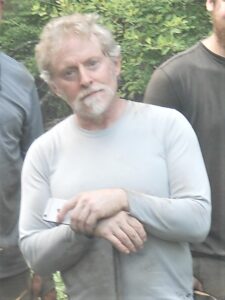 Scott MacFaden is a Massachusetts native with deep ties to the Lake Sunapee region.  The first mountains he hiked as a child were Sunapee and Kearsarge.  These formative experiences spawned a profound enthusiasm for hiking and exploring, in New Hampshire and beyond, which continues to this day. 
After obtaining an economics degree from UMass Boston, multiple stints in the for-profit world ensued, including in the banking industry. While interesting learning experiences, these positions did not offer the professional fulfillment that Scott was seeking. 
As part of reframing his career path, in 1998 Scott obtained an MS in Environmental Studies from Antioch New England Graduate School in Keene, NH.  Following that very enjoyable and productive educational experience, he wisely abandoned visions of making a career out of hiking the Appalachian Trail and went to work for Wildlands Trust, a regional nonprofit land conservation organization serving much of the southeastern Massachusetts region.  He currently serves with the Trust as its Land Protection Director, working on a wide range of land preservation projects in collaboration with landowners, other nonprofit organizations, and public agencies. 
In 2006, Scott joined the ranks of the Cardigan Highlanders Volunteer Trail Crew, and has been involved with the crew ever since.  He obtains much satisfaction from helping maintain trails on the CHVTC's core portfolio of Mounts Cardigan, Sunapee, and Kearsarge.  In his spare time, he can also be found maintaining the Franconia Brook Trail in the Pemigewasset Wilderness region of the White Mountains, which he adopted in 2010.